IR TEMPERATURE MEASUREMENT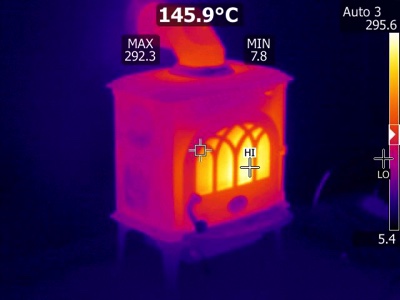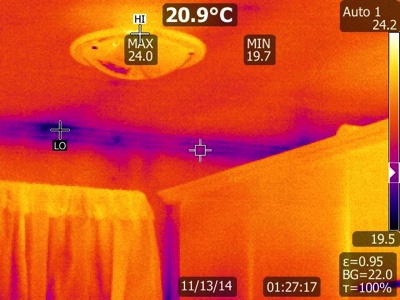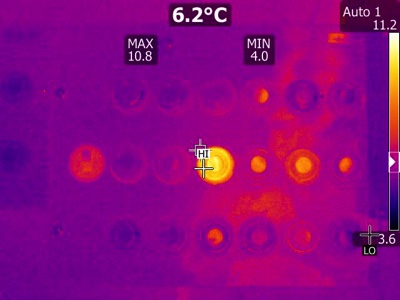 IR-Heat temperature camera
Have heatleaks in your house? This is a easy way to find heatleaks in your house or apartment. This is an effective way to keep the cost for heating down.
To know where your heat leaks are and prevent them you can save your heating cost.
Heat leak because of bad insulation.
Temperature in top center is the temp in center of the screen.
Electric Fuse compartment, show what fuse draws most Amps.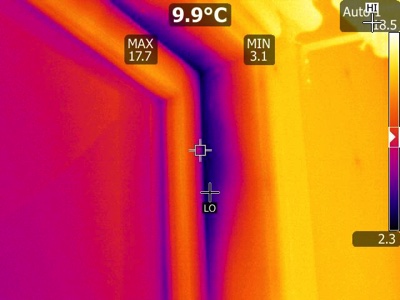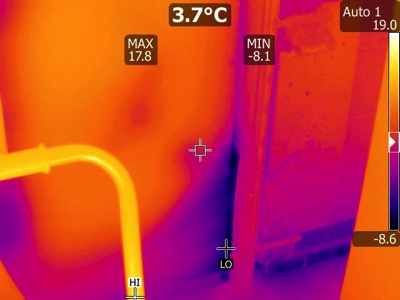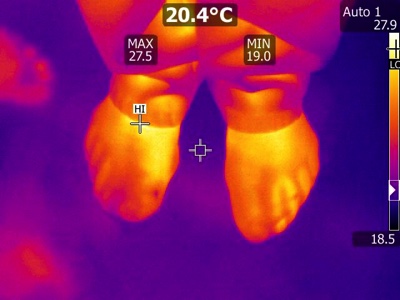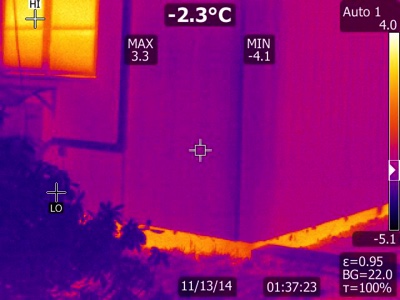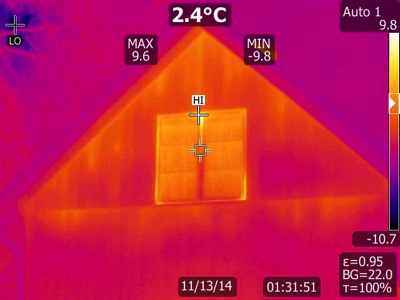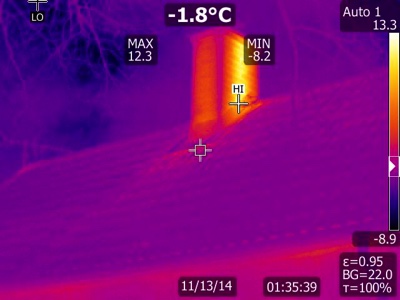 Indoor temp is 19.0 C. In the door gap ther is minus 8.1 degree C.
Less bloodcirculation in the left foot of a human
Outside temp is -8.9 C. The chimney temp is + 12.3 C.
High leak indoor temp 17.2 C but in the floor corner only 3.7 C.
High leak indoor temp 18.5 C but in the window corner only 3.1C.
Outside basement unisolated so the heat leak can easily be seen. Outside temp -5.1C and the ground temp outside is 3.0C
Outside second floor leak. Outside temp is -10.7C. The leak from the window is +9,6C.